Thanks for Making Us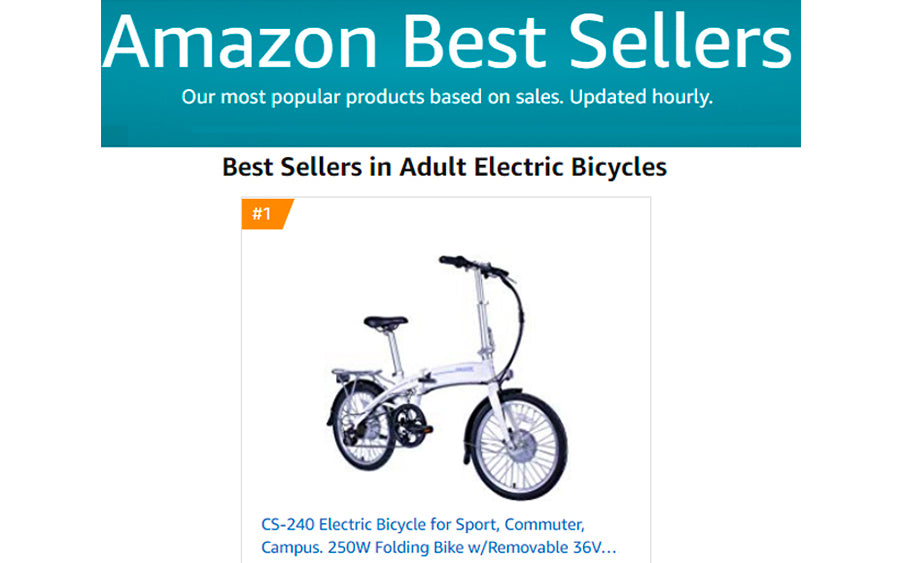 The CS-240 began selling on Amazon in July 2018 and in less than 30 days, it has already made it to the top of Amazon's list of Best Sellers in Adult Electric Bicycles. We know this list changes frequently, but to reach #1 this quickly is more than we could have hoped for. Thank you to everyone who purchased one of our bikes to make this happen.
Hope you are all enjoying your new ride! Look forward to seeing you on the road.