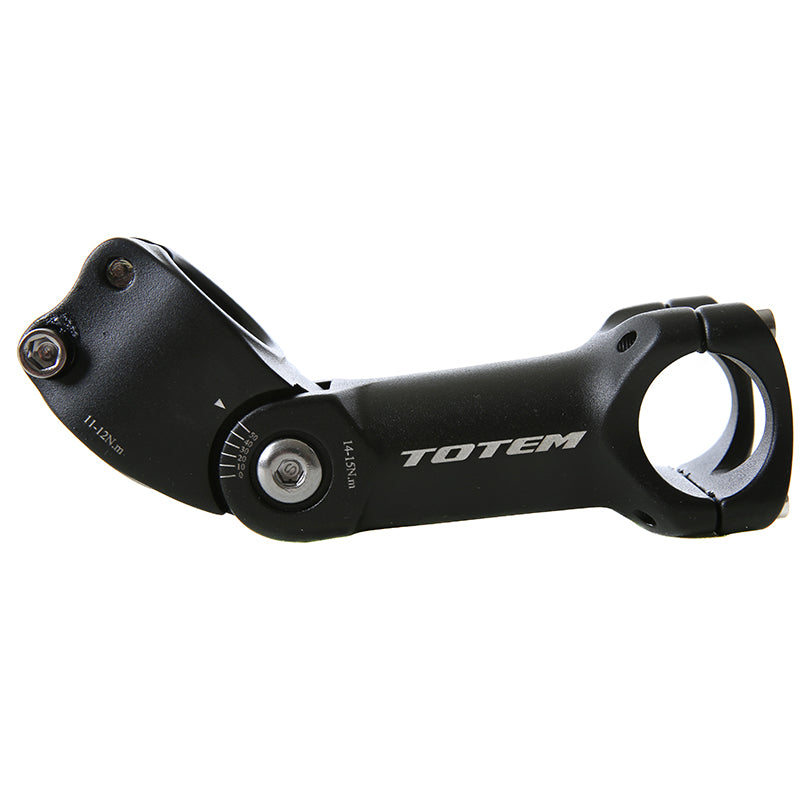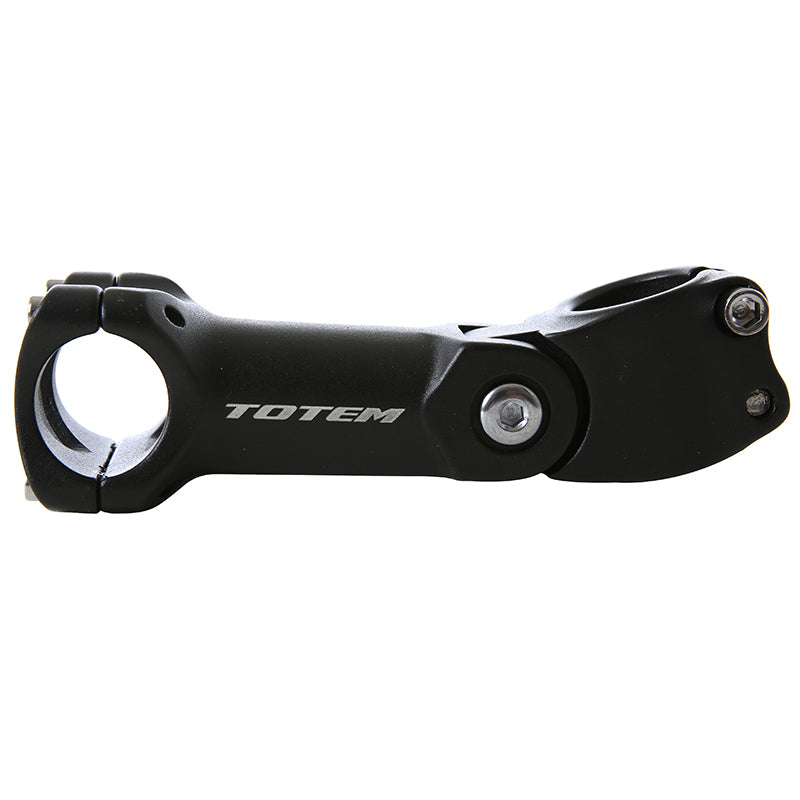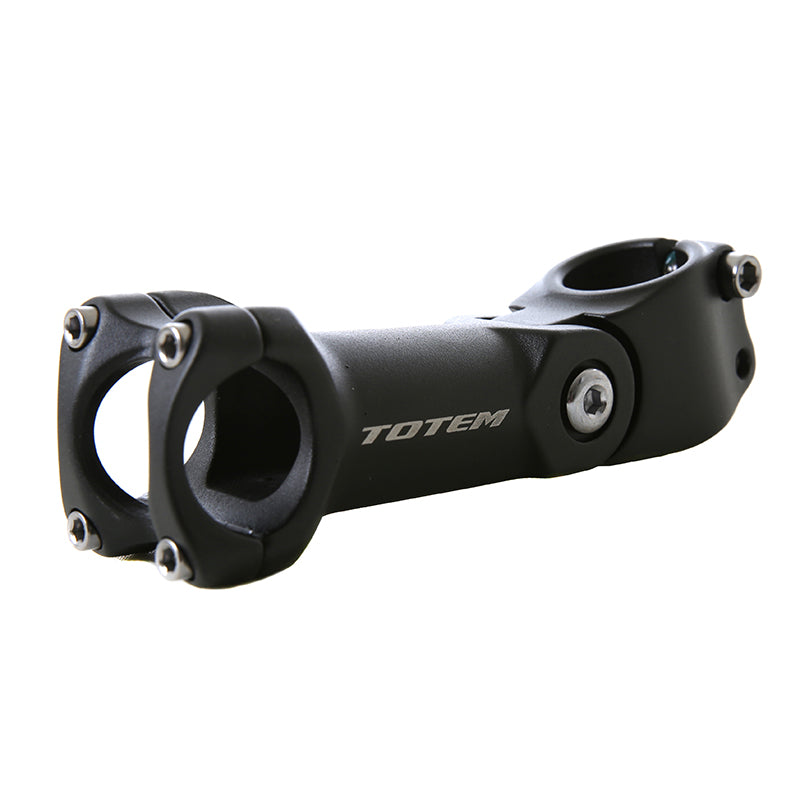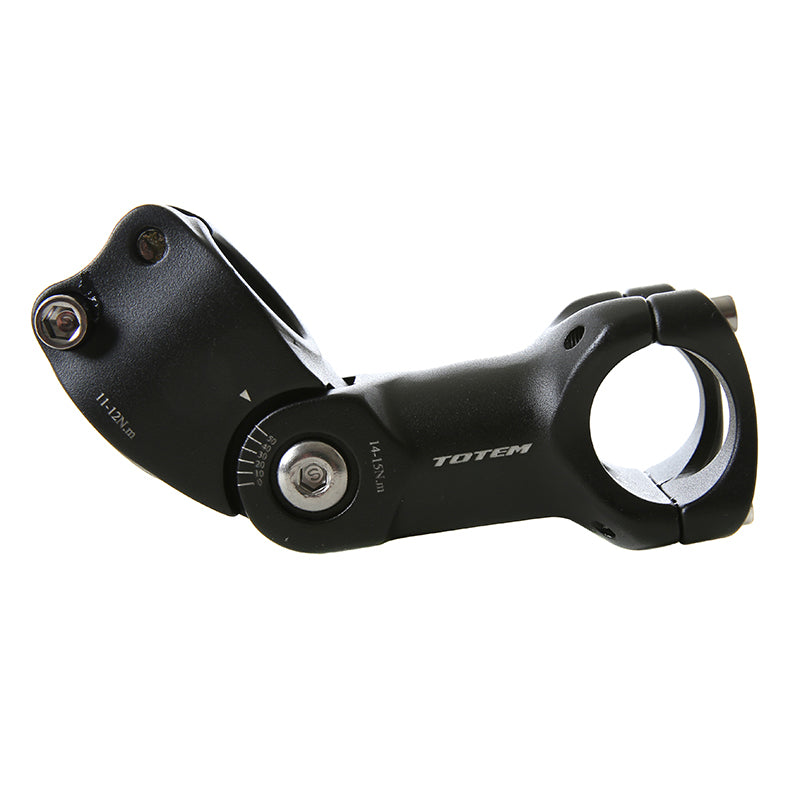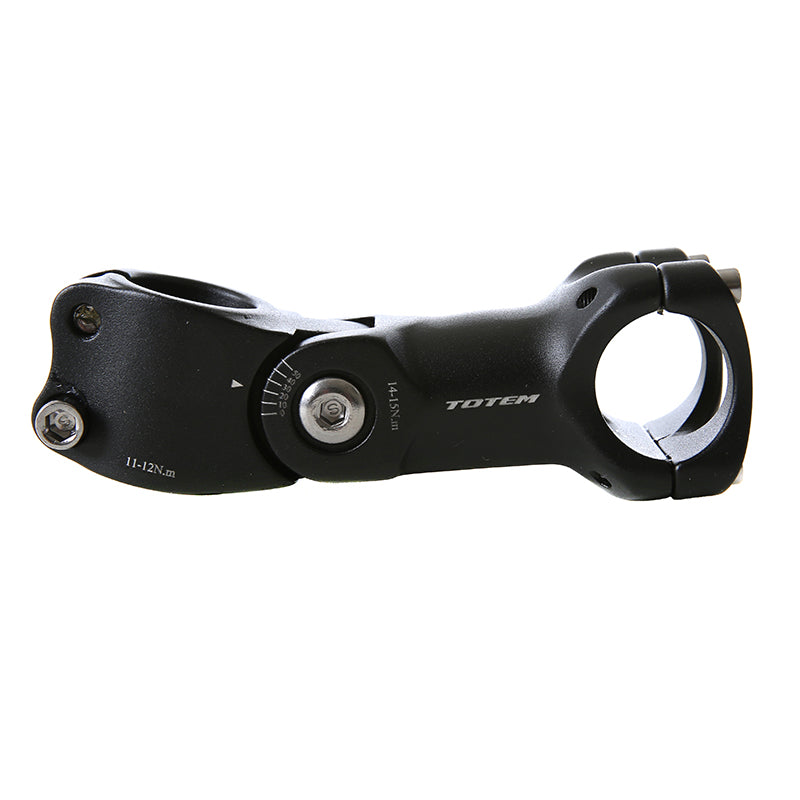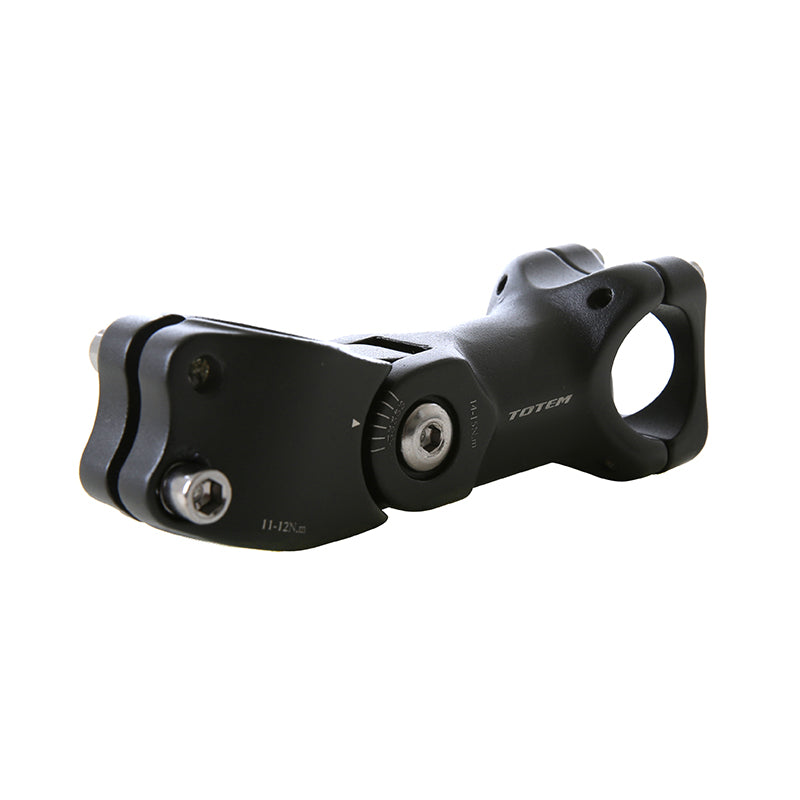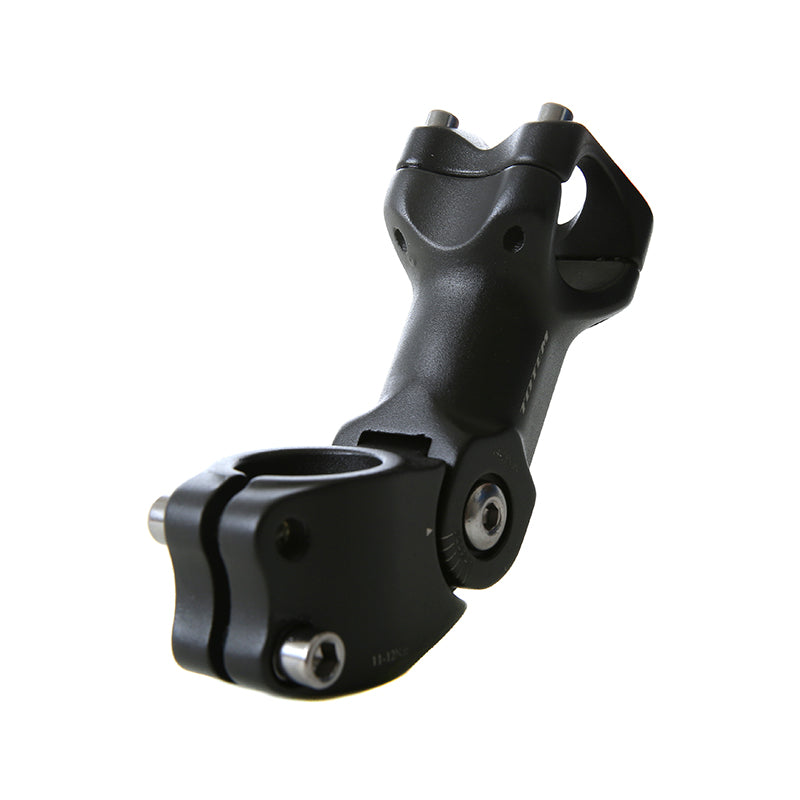 Totem Bike Stem
Totem Bike Stem 110mm/130mm 0-50 Degree Adjustable MTB Riser Stem Short Handlebar Stem for Bicycle, Mountain Bike, Road Bike, Commuter bike
High-quality Material: The bike stem is constructed of high-strength aluminum alloy, making it lightweight and durable.
Adjustable design: 0-50° adjustable stem helps improve your riding position and reduce the strain on your back, arms, and hips, making riding more comfortable.
Easy to Install: The bicycle stem is easy to install; just connect it to the original front fork stem. The four-bolt bar clamp holds the handlebars securely in position.
Excellent Compatibility: This adjustable handlebar stem is suitable for most road bikes, mountain bikes, commuter bikes, BMX bikes, etc. 
Compatible Models: Bulldog, Volcano, Osprey, Ranger, Zen Rider
Specification:
Steer Tube Diameter: 28.6mm;
Handlebar Diameter: 31.8mm;
Length: 110mm/130mm.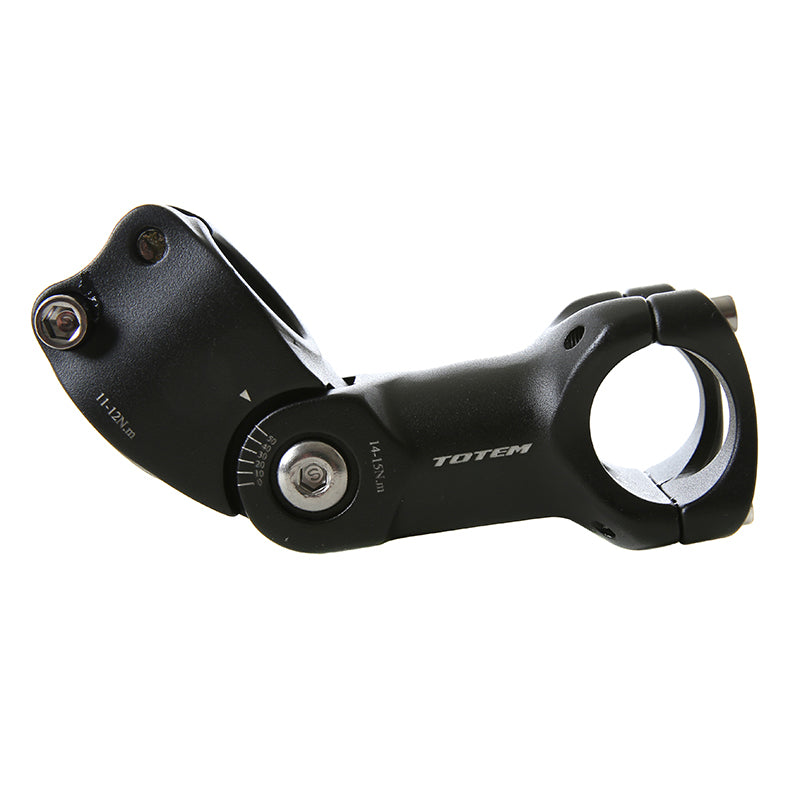 This product has no reviews yet.